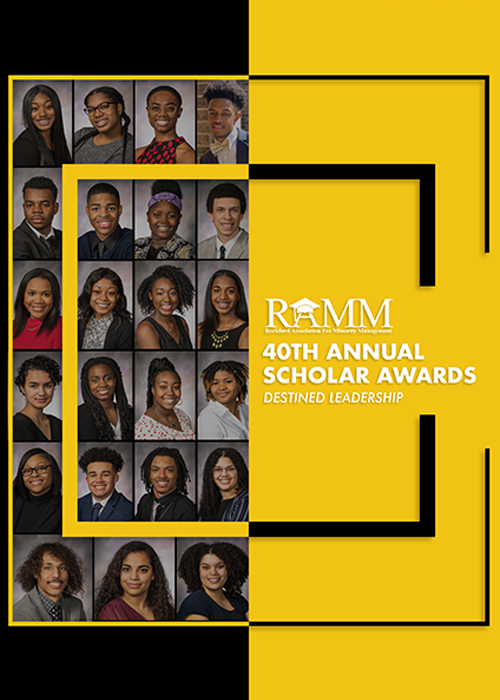 40th Annual Scholars Awards
. RAMM is hosting it's 40th Annual Scholars Award Ceremony. A Cinematography Awards Ceremony televised on Comcast Cable Channel 17.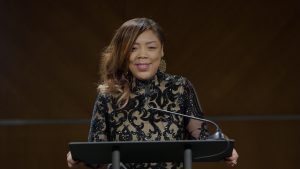 President's Address
Dear Rockford Community,
In the Grace of Almighty God, I have been granted this humbling opportunity to reside as RAMM's Board President, and to share with our Rockford Community the exceptional achievements of our 2021 RAMM Scholars. Each of these students reflect the persistence, prominence, and exemplary astute acumen that Rockford leaders seek to guide, support, encourage, and esteem. I extend a sincere "Thank You" to every Sponsor, Donor, and Service Personnel who provided assistance in support of scholarship funding resources and their use of talent for producing this celebratory event.
We celebrate this year's 2021 RAMM's Scholars during an unprecedented time in our world, but within a historical commensurate period aligned with Hope. This year's Awards Ceremony will reflect on the historical Juneteenth highlighting career historians within each of our 23 RAMM Scholars' career pathways. Our sincere intent is to shine a "Spotlight of Success" on each of these exemplary scholars for their perseverance and commitment to achieve beyond the norm. We commend their parents, educational leaders, faith leaders, and our local
communities for the support and values they have instilled within each of these young individuals.
RAMM is honored to showcase the academic achievements and career aspirations of a Senior Class of Scholars whose Destined Leadership has the potential for positive Global Impact in their respective fields of study. These students reflect a generation of excellence and dedication to lead in making our world a better place for everyone. They are genuine and sincere in their desire to create a brighter future for humanity. On behalf of RAMM , we hope you enjoy this year's Televised Awards Show celebration of our local youth and will continue to join us in our efforts to assist our posterity on becoming positive contributors to our community, nation, and to our world. We believe in Deserving Youth, Positive Impact, and Wise Investment. Together In God's Grace, We Move Forward!
– Angela Hite-Carter, RAMM Board President
About This Event
Rockford Association for Minority Management (RAMM) is proud to continue the tradition of our annual scholars' award. RAMM is looking forward to hosting a virtual scholarship presentation to African-American high school seniors who have shown exceptional leadership through academic achievement and community service. We will celebrate this year's recipients at a cinematography awards ceremony televised on Comcast Cable Channel 17, Thursday, June 17, 2021 at 7:00 p.m. CST. This year's keynote speaker is the renowned Roland Martin – journalist, author and commentator. Roland previously served as a CNN contributor and executive editor for the Chicago Defender.
DOWNLOAD EVENT BROCHURE