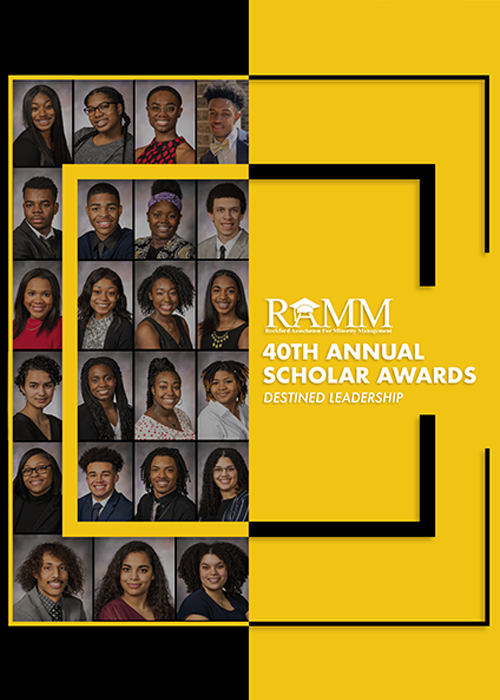 40th Annual Scholars Banquet
. RAMM is hosting it's 40th Annual Scholars Award Ceremony. A Cinematography Awards Ceremony televised on Comcast Cable Channel 17.
About This Event
Rockford Association for Minority Management (RAMM) is proud to continue the tradition of our annual scholars' award. RAMM is looking forward to hosting a virtual scholarship presentation to African-American high school seniors who have shown exceptional leadership through academic achievement and community service. We will celebrate this year's recipients at a cinematography awards ceremony televised on Comcast Cable Channel 17, Thursday, June 17, 2021 at 7:00 p.m. CST. This year's keynote speaker is the renowned Roland Martin – journalist, author and commentator. Roland previously served as a CNN contributor and executive editor for the Chicago Defender.
DOWNLOAD EVENT BROCHURE